Staff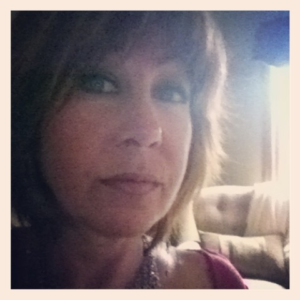 Robbin Scelso – Principle/Owner
We are excited to announce that Balance Face & Body is now owned and operated by the Scelso Family of Long Valley. Robbin has been a long time resident of Long Valley.  She is excited to breathe new life into Balance with a renewed sense of pride.  She is looking forward to bringing new and exciting products and services to our clients.
Robbin's first priority is exceptional          customer service to everyone who visits Balance Spa.  So, come and say HI…
                                                                            

Michelle Raissis- Esthetician!
Michelle is a graduate of Christine Valmy and has been licensed since 2005. Her passion for helping others feel their absolute best started at a young age, after battling cystic acne on and off for 17 years. Having gone through this, she is well aware of how this condition severely affects one's confidence and offers great tips on keeping skin clear and customizing facial treatments.
She is certified in microdermabrasion, peels and performs hydra facial treatments. Besides facials, Michelle is proficient in waxing, using only the highest quality hard wax. She specializes in Brazilians and puts her client's at ease with her warm nature. She is excellent at eyebrow and eyelash tinting, along with brow shaping.
She enjoys spending time with her dog, Bella with whom she considers her best friend. She loves to go to the movies and out to dinner with family and friends. On weekends she likes to visit with her family at the Jersey shore.
Michelle always has a positive response and quick answer… It is impossible to be anything but happy around her, her energy radiates throughout Balance! We are so happy she has decided to join the family here at Balance Face and Body Wellness

Samantha Scelso- Receptionist!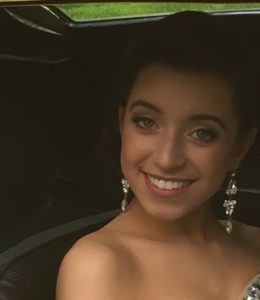 Samantha is our receptionist here at Balance Face and Body Wellness. She is currently studying Business Administration at Morris County College for her second year and hopes to transfer somewhere nearby. She has a lot of knowledge and background in the Business Field and she is very interested in pursuing her goals of managing a business. She is also very passionate about beauty and the well-being of herself and others.
Samantha is very family oriented, which makes her the perfect fit into our family here at Balance! On her down time, she loves going to the beach, being in the sun, going for hikes and enjoying nature. She is a very outgoing person and will draw you into any conversation she starts, making you feel at home. We are so happy to have her help all our guests!
Balance Face + Body Wellness would like to introduce Theresa Lock–      Massage Therapist!
Theresa Lock has been a family member at Balance since the very beginning. She graduated from The Somerset School of Massage Therapy in 1992. She is State licensed and Nationally certified. Her certifications include: Neuromuscular Therapy, Isolated Assisted Stretching, Pre and Post Natal Massage and she is a Certified Infant Massage Teacher. Other modalities she specializes in include Swedish, Deep Tissue, Sports, Hot Stone, Reflexology, Shiatsu and Lomi Lomi. She also incorporates Chakra Balancing into her massages. She is truly passionate about her work and is constantly attending classes to further her knowledge.
Theresa loves to travel and takes road trips with her husband on the weekends. She absolutely loves the ocean and collects sea shells from all of her destinations. She makes beautiful beaded jewelry and is an excellent gardener and cook. We are so happy she is apart of our family here at Balance Face and Body Wellness!